Contact us:
OBARA France,
Rue Raoul Follereau,
Chemin des alliés,
59300 VALENCIENNES FRANCE
Tel. : +33.3.27.23.76.16
Fax : +33.3.27.23.76.17
E-mail : contact@obara.fr
OBARA in Europe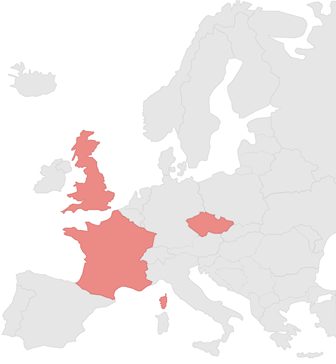 OBARA is present in the following European countries: France, Czech Republic, United Kingdom.
For more information, please click on the country of your choice on the map.
Up